Automation Testing Job Guarantee Program
Master's Program
Boost your career with our unique 6-month Automation Testing course with a job placement guarantee. Land your dream job within just 180 days of graduation or get your money back. Learn from the best and get placed in a top role with a minimum pay of INR 4 LPA.

World's # 1 Online Bootcamp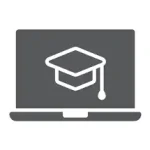 Online Bootcamp
Learning Format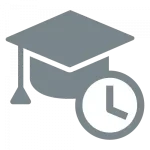 6 Months
At 10-15 hrs/week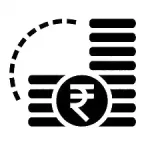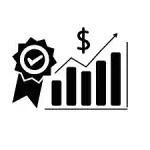 Get Your Dream Job
This Automation Testing program guarantees* successful placement performance based on the average salary packages offered, the hiring companies participating, and speed of offer roll-out.
Our Alumni work in Top Companies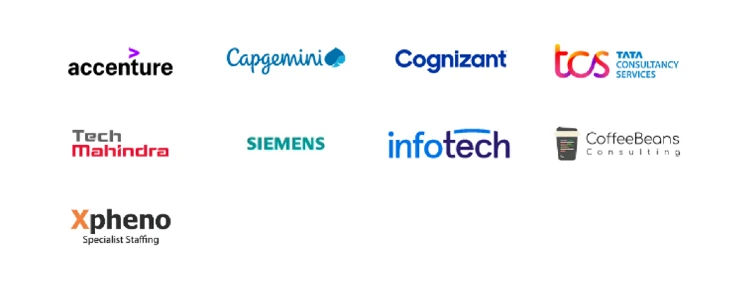 **Disclaimer: General Career Transitions after successfully completing Simplilearn's Programs. Past record is no guarantee of future prospects.
I had a great learning experience with Simplilearn. There was a time where I lost my confidence but this course brought it back as there was a huge difference in my professional life after doing this course. I used to work previously as an associate project person and now I am a Test lead at Accenture. I got an 80% hike after completing this course from Simplilearn.
– Sunit Roy
Projects QEA CRM  ➟  QA Test Lead
   
Program Overview
This Automation Testing training program is designed to provide you with complete knowledge of software testing technologies such as Selenium, TestNG, Cucumber, and Docker to help you build a robust testing framework.
➦ Learn 10+ cutting edge tools like SQL, Java, etc.
➦ Land a job within 6 months of graduation
➦ Start testing your product from day 1 with 100% hands-on training
➦ Suitable for all graduates
➦ Premium job placements from top tech and internet companies
➦ Career mentoring through live sessions with industry experts
➦ Industry-recognized certification
Simplilearn Job Guarantee Program
Boost your career as a Automation Testing with Simplilearn's comprehensive job guarantee program that assures you a job within 6 months of graduation.
100% Money-back Guarantee 
✦ 100% refund if you don't get a job placement within 6 months from graduation.
✦ Secure in-demand jobs in the data domain
Career Mentoring  
✦ Tailor-made career guidance offered by industry experts.
✦  Resume enhancement and assistance in building your LinkedIn profile the data domain
Interview Preparation
✦ Mock interview sessions to help you clear that technical round easily
✦ Soft-skill training to create a strong impression at the interview
Program Details
Simplilearn's Automation Testing program provides hands-on training in software testing. You will gain quality assurance technology skills and accelerate your career with Simplilearn's program to get your dream job.
Having queries regarding the Program !
Submit your details below
Our Academic Experts will assist you within 24 hours.
➦ Core Java
➦ Agile
➦ HTML
➦ CSS
➦ AWS
➦ JavaScript
➦ JDBC
➦ TDD
TOOLS COVERED
Earn your Automation Testing certificate
Our Automation Testing course is exhaustive and this certificate is proof that you have taken a big leap in mastering the field.
Differentiate yourself with a Masters Certificate
The knowledge and Automation Testing skills you've gained working on projects and case studies will set you ahead of the competition.
Share your achievement
Tell your friends about your Automation Testing certification course on LinkedIn, Twitter, and Facebook. Boost your resume, or frame it.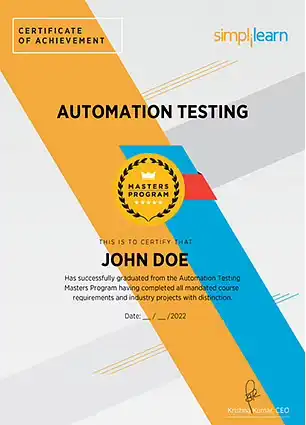 Learn from experts active in their field, not out-of-touch trainers
Leading practitioners who bring current best practices and case studies to sessions that fit into your work schedule
Structured guidance ensuring learning never stops
24×7 Learning support from mentors and a community of like-minded peers to resolve any conceptual doubts
Develop skills for real career growth
Cutting-edge curriculum designed in guidance with industry and academia to develop job-ready skills
Learn by working on real-world problems
Capstone projects involving real world data sets with virtual labs for hands-on learning
Eligibility Criteria
For admission to this Automation Testing Job Guarantee course, the applicant must:
Hold a B. Tech / M.Tech / BCA/ MCA / B.Sc (IT)/ M.Sc (IT) degree with a minimum 50% score from an accredited institution
Have 0-5 years of work experience when you graduate from this program
Application Process
The application process consists of three simple steps. An offer of admission will be made to the selected candidates and accepted by the candidates through the payment of the admission fee.
Submit Application
Tell us about yourself and why you wish to enroll for this program
Evaluation & Review
Get shortlisted based on your performance in the qualifying test
Admission Rollout
Begin your journey to becoming an industry-ready Automation Tester
Admission Fee & Financing
The admission fee for this Automation Tester program is ₹ 1,01,001 (Incl. taxes). This fee covers applicable program charges.
No Cost EMI
We have partnered with the following financing companies to provide competitive finance options at 0% interest rate with no hidden costs.




Total Program Fees
₹ 1,01,001
Financing as low as
₹ 3,353/month
Having queries regarding the Program !
Submit your details below
Our Academic Experts will assist you within 24 hours.
MUJ's online Master of Computer Applications is tailored for those looking to become strategic, innovative technology leaders in an ever-evolving w...
The Master's degree programme in Data Science offered by Chandigarh University is a two-year online higher education programme. It has been uniquel...
Online Master of Computer Application from Lovely Professional University (LPU) for Working Professionals, Students & Job seekers with Placement As...