About bSchools Live
Our Associations
Institute of Management Technology – CDL, Ghaziabad
Welcome to Quality Management Education Experience at IMT Center for Distance Learning. These are unnerving times for higher education in India. Academic institutions are struggling with cut throat competition internally and externally. Employers are finding little value in the degrees and certificates of students. Evolution and Revolution in technology is much faster now. Despite the fact, that India is suffering from huge unmet demand for higher education, insufficient seats at Institutes of higher learning shall not reach the goal – "no one is left behind". Research findings suggest students pursuing higher education abroad shall double by 2025.
There is a public backlash against rising tuition and student debt which cannot be overcome by establishing conventional educational institutions but by distance learning systems. We at IMT believe in the philosophy "whom do we serve" and how well we can reach out to those who can't afford expensive education.
IMT CDL is the tier one non-traditional experience in management and business education having been recognized, as global league Indian institute. The time pressure and life's demand make it harder for a working professional to develop managerial skills through conventional institutions. As the work place becomes increasingly challenging and competitive in the 21st century, the right management education and qualification has become a crucial success factor for working professionals.
IMT-Centre for Distance Learning (IMT CDL) is the most apt answer to meet the management education requirements of working professionals. The state-of-the-art infrastructure at IMT CDL enables the learners to experience world class management education with ease and flexibility and without the need to remain away from work. The vast digital repository of high quality management lectures by our distinguished faculty, proctored examinations, assignments, a large digital library and an advanced learning platform ensure an enriching and effective learning process. Also, free and optional subject mentoring available for all learners is a great facility for working executives to successfully complete and acquire a premium management qualification from IMT CDL. It is also heartening to note that IMT CDL has been ranked #1 in various recent surveys on distance education in the country.
It is an opportunity to join several thousand alumni who reposed their confidence and rose to greater heights on the ladder of their professional career. I invite you and assure you will achieve your learning goals. Our Journey for over two decades is a testimony that we have kept our promises all through.
Manipal University, Jaipur
The Manipal Education and Medical Group is an established leader in the field of education, research and healthcare. In a span of over six decades, it has transformed the lives of more than 3,00,000 students from over 59 countries. The group includes five Universities – Manipal Academy of Higher Education (MAHE, Karnataka), Sikkim Manipal University (Sikkim), American University of Antigua (Caribbean Islands), Manipal International University (Malaysia) and Manipal University Jaipur (Jaipur).
Manipal University Jaipur (MUJ) was launched in 2011 on an invitation from the Government of Rajasthan, as a self-financed State University. MUJ has redefined academic excellence in the region, with the Manipal way of learning; one that inspires students of all disciplines to learn and innovate through hands on practical experience.
Jaipur, being one of the fastest growing cities in India, has increasing demand for quality higher education in the region. Following an allotment of 122 Acres of land at Dehmi Kalan village near Jaipur, the permanent campus of the University has come up at a fast pace and is by far one of the best campuses in the region.
The multi-disciplinary university offers career-oriented courses at all levels, i.e., UG, PG and doctoral and across diverse streams, including Engineering, Architecture, Planning, Fashion Design, Interior Design, Fine Arts, Hospitality, Humanities, Journalism and Mass Communication, Basic Sciences, Law, Commerce, Computer Applications, Management, etc. Some PG programmes are also available in the research mode.
MUJ boasts of best-in-class infrastructure, including state-of-the-art research facilities and a modern, digital library. In line with Manipal University's legacy of providing quality education to its students, the campus uses the latest in technology to impart education.
upGrad
upGrad is an online higher education platform providing rigorous industry-relevant programs designed and delivered in collaboration with world-class faculty and industry. Merging the latest technology, pedagogy, and services, upGrad is creating an immersive learning experience – anytime and anywhere.
Vision
Building Careers of Tomorrow
Mission
To provide opportunities to advance your professional journey through rigorous online programs that offer personalised support, developed in collaboration with best in class faculty and industry professionals.Our Story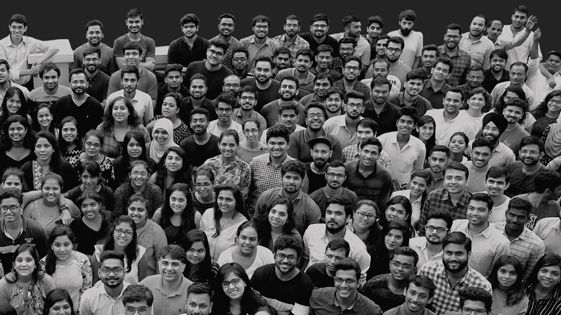 upGrad began in 2015 with the conviction that in an ever-changing industry, professionals need to continuously upskill themselves in order to stay relevant. Since then we have always focused on building a great online learning experience by collaborating with the right universities and industry partners. We then steadily built a strong support system around our learners. Starting with our first program in Entrepreneurship, upGrad has created some of India's largest online programs to help thousands of professionals achieve their career goals in the areas of data technology, and management.
Manipal Pro Learn
Learn the skills you need, Build the future you deserve Manipal ProLearn is a leading professional learning platform, empowering individuals to master new skills and achieve their career goals by pursuing industry-relevant courses.
Cutting-edge Learning Platform
Manipal ProLearn's award-winning learning management system – EduNxt, is a hub for all your learning activities like reading material, e-learning videos, live online sessions etc. Easy to access via a laptop, smartphone or tablet, this next-gen platform is designed to provide you with an immersive learning experience – anytime, anywhere. All you need is the latest browser and stable internet connection. The user-friendly dashboard enables you to keep track of your course progress, webinars, assessments, and queries. Even if you miss a live online session by a subject expert, you can watch its recorded version later as per your convenience. The self-assessment quizzes at the end of each course are designed to help you gauge your readiness of the subject before taking the final exam to clear the certification.
60 Years of Academic Excellence
Manipal Education has been a global leader in delivering top-quality higher education for the last six decades. The Manipal Global Education Services (MaGE) has leveraged this experience to a good effect and offers a host of top-notch educational services to institutions around the world. While Manipal ProLearn's professional certification courses have redefined the learning experience for both students and professionals, MaGE has also partnered with several banks and IT sector companies to train and upskill their workforce.