Master of Business Administration
DPU's Online MBA program enables the candidates to gain the right skills, knowledge, and attitude required to become successful in the global business environment.
This MBA degree program will help learners to gain insights on all the important concepts and practices as well as trends in their chosen area.

India's # 1 Online & Distance University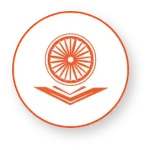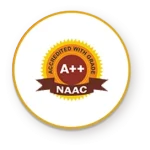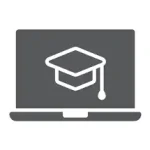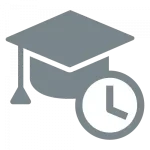 24 Months
At 10-15 hrs/week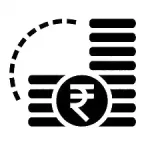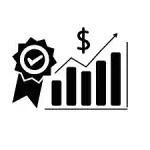 Certification
DPU's online degrees are widely accepted by governments, corporate organisations, and higher education institutions for jobs, higher education, and future prospects.
34+ years
Educational excellence
100,000
Strong Alumni network across the globe












Program Overview
Our Online MBA programme will prepare you to become an effective leader in a modern world that keeps changing.
Credit System :
Online MBA programme will follow credit system as suggested by UGC. Study effort for one credit means time required by learner to understand the contents equivalent to 15 hours for classroom training.
The Components of the Programme are:
Compulsory domain core courses and compulsory generic core course for 1st year (Semester I & II).
Specialization course and generic elective courses for 2 years (Semester III & IV).
Assignments, formative and summative assessment test.
Project work, report submission, evaluation and viva in Semester IV.
Principles and Practices of Management
Organizational Behaviour
Management Accounting
Managerial Economics
Business Communication
Research Methodology
Environmental Awareness and Disaster Management
Human Resource Management
Marketing Management
Financial Management
Operations Management
Management Information System
Strategic Management & Business Policy
Entrepreneurship & Stand ups
Brand Manager | Advertising Manager | Marketing Comm Manager | Marketing Manager| Marketing Executive | Market Research Analyst | Product Manager | Public Relations | Director Sales | Asset Manager | Corporate Sales | Public Relation | Digital Marketing | Media Planner & many more ...
Human Resource Manager | HR Advisor | Recruitment Consultant | Payroll Specialist | Employee Relationship Manager & many more ...
Corporate Finance Analyst | Public Accountant | Financial Advisor | Portfolio Manager | Investment Banker | Risk Manager  & many more ...
IT Manager | IT Supervisor | IT Consultant | IT Director | Chief Technology Officer & many more ...
Project Manager | Brand Strategists | Site Maintenance Manager | Project Executive Supervisor | Advertising Executives | Programme Manager  Project Risk Manager | Project Procurement Manager  Project Cost Estimators | Project Quality Managers | Database Administrator  Consultant & many more ...
Operation Manager |  | Plant Manager | General Operation Manager | Area Operation Manager | Manufacturing Consulting Manager  & many more ...
Hospital Administrator  Medical Director | Healthcare Finance Manager | Business Manager | Blood Bank Administrator | Service Manager | Hospital Consultant | Planning Adviser | Health Administrator | Hospital Quality Assurance Executive | Chief Nursing Officer | Assistant Professor | Hospital Administrators | HR Recruiter & many more ...
Export Managers | International Business Consultant| International Business Development Manager | International Marketing Manager | International Finance Manager | Global Business Manager | Export Coordinator | Account Manager | Brand Manager | Management Consultant | Marketing Manager | Project Managers  Material Manager | Supplier Manager | Investment Banking Manager | Business Development Manager | Area Sales Manager & many more ...
Fintech Engineer | QA Analyst | Product Manager | Business Analyst | Credit Risk Analyst | Data Analyst | Block Chain Manager & many more
Data Analyst | Data Scientist | Senior Data Scientist | Data Engineer & many more ...
Management Consulting | Growth Manager | Business consultant | Leadership Roles in Business Analytics, Sales, HR, Marketing & Finance | Growth & Strategy roles & many more ...
Digital Marketing Executive/Manager | Social Media executive | Performance Marketer | PPC Specialist | SEO Executive | Digital Marketing Specialist/ Strategist & many more ...
Technology Architect | Product Manager | Risk Analyst | Analyst Relation Manager | Cryptocurrency Community Manager | Blockchain Solution Architect & many more ...
Supply chain design and planning | Procurement and supply management | Freight transportation | Warehouse design and management | Distribution network design and planning | Inventory management and control & many more ...
Think

Critically

 
Innovate

Successfully

 
Solve Problems

Creatively
Join a community of learners focused on upskilling themselves, with capabilities required to meet global workplace challenges. Here are top five skills Online MBA Programme focused on:
Strategising

Leadership

Analyses

Influencing

Problem Solving
Strategising
Learn how to develop workplace strategies that enhance technology and people to build sustainable ecosystems.
Leadership
Future workplaces are all about leveraging talent and technology optimally. Learn how to use this to transform existing synergy.
Analyses
Data is the foundation for decision making. Understand how to critically analyse data to produce tactical insights.
Influencing
Learn the art of communication and negotiation to bring about change. Understand the role of power and politics in decision-making process.
Problem Solving
Develop your problem solving skills in a practical way. Work on real-world projects to enhance your ability to research, analyse and generate insights.
Eligibility Criteria
For admission to this Online MBA program, the applicant must:
A Bachelor's degree from a recognized university in any discipline.
Minimum 50% aggregate marks or 45% in case of candidates belonging to reserved categories
Application Process
The application process consists of three simple steps. An offer of admission will be made to the selected candidates and accepted by the candidates through the payment of the admission fee.
Submit Application
Submit your basic details to initiate Application Process.
Application Review
Our Academic Experts will assist you through the Appilication Process.
Admission Rollout
Begin your journey to earn an industry ready MBA Degree.
Admission Fee & Financing
The admission fee for this Online MBA program is ₹1,40,200 (All inclusive).
No Cost EMI
We have partnered with financing companies to provide competitive finance options at 0% interest rate with no hidden costs.
Total Program Fees
₹ 140,200
Fees for 1st, 2nd & 3rd semester
₹ 40,000
Fees for 4th semester
₹ 20,200
Having queries regarding the Program !
Submit your details below
Our Academic Experts will assist you soon.